I'm happy to say I got back around to making another baby dragon finally. This is a little sea dragon and it's approx. 2" long alone and 3.5" long on it's base. The dragon is hand sculpted, no molds, and hand painted with metallic acrylics. The wings are also hand sculpted from the same clay, Prosculpt. The base is constructed from a plank of wood, spanish moss, and faux folage all painted with acrylics.
I've also sculpted another super tiny avatar inspired baby. This one is about an 1.5" long and has an "anime" appearance to it. The baby is hand sculpted and painted. The base is about 2.5" long and constructed from wood, green moss, and faux folage painted with acrylics.
Here's the pics of the two. Both are on ebay this week (eclypse21jen or search zaos)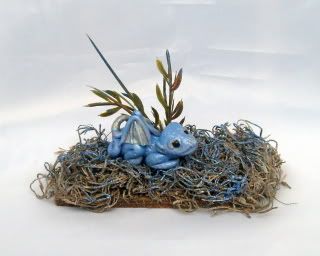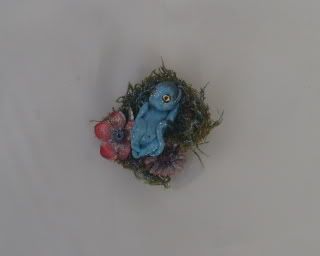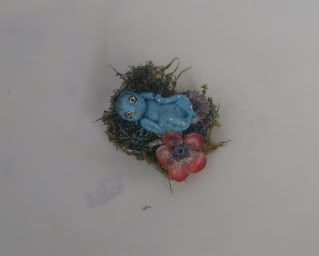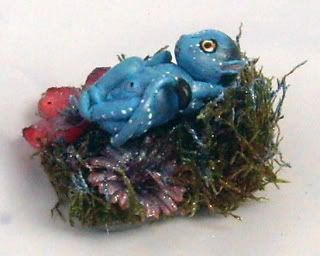 Thanks for looking.