I've just finished up the third of my "merbabies". I love these little beauties! Silverfish was the first and she came out a little larger then I wanted, but still a cutie. Her tail is aqua blue and silver.
Baby Blue Fin was the second and he's the size I'd like to keep these little cuties at. His tail is light blue and super sparkley.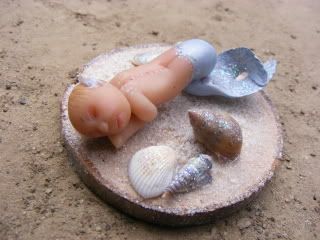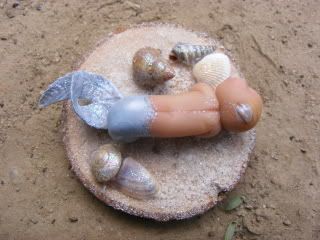 Finally there was Bass Baby who's my Mother's Day gift for my Bass Crazed momma! Bass Baby's tail and fins are painted to resemble a large mouth bass' colors and markings. The bass is a pen holder too!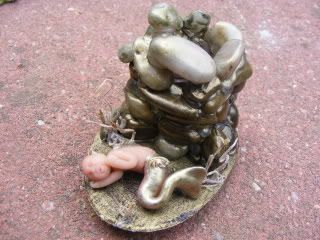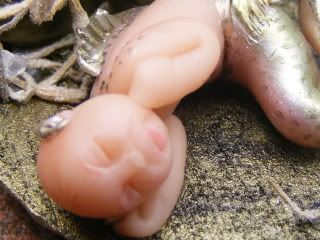 Thanks for looking.